coaching & marketing testimonials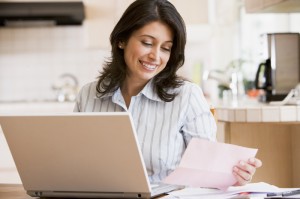 Sara is remarkable. She smartly and quickly created an absolutely perfect name for my decorating business. I just love it! She's a wonderful writer. I trust and rely on her talent completely. Sara does it all and quite well — brochure writing, website copy, and project management. She is indeed a marketing fairy! Her marketing magic had done wonders for my business! And, she is such a pleasure to work with — talented, always pleasant and kind, efficient, and understanding.
— Rose Napoli, Stylish Spaces Redecorating, Hoboken, NJ
Sara, I just wanted to thank you very much for all your attention and motivation to move things forward with me in this moment of creation and transition. I am feeling better having a marketing plan and someone to bounce ideas, and that's so good! Looking forward to showing you the results of our phone coaching session.
— Helena Alkhas, A Personal Organizer, Silver Springs, MD
Sara Pedersen has been a remarkable resource for my marketing needs. While I've been in business as a professional organizer for 6 years, my focus is always on my clients and speaking engagements. I know I am "marketing-deficient" in my thinking process. But I don't have to worry about that, because Sara is always right on with her suggestions to me. She has helped to write my web copy, she has created marketing programs for me, she writes fantastic ad content, and I use her "Articles on Demand" in my e-zines. Only a fellow professional organizer can do what she does — it's as if she's in my head. If I had to run my business and handle my own marketing needs, there's no way I could be effective. Sara has been a life-saver for me. Always professional.  Always right-on with her recommendations.
— Linda Griffith, The Organized Option, Phoenix, AZ
I want to thank you for all you've done to help B Organized over the years. I most appreciate your quick response time to my needs and your insightful writing assistance.You take the fear of writing away and enable me to communicate with my clients in an effective manner. I couldn't do what I love to do without your support. Thank you so very much.
— Kim Pastor, B Organized, Medina, MN
Sara Pedersen has helped us with so many aspects of building our business.  She is truly an inspiration! Her marketing materials are letter-perfect, and she keeps things simple and concise…which appeals not only to us but to our very busy clients! We have especially enjoyed having the "Articles on Demand" feature to plug right into our new website as we have been too busy to write these organizing tips ourselves. We have also used and appreciate her other marketing materials; in particular, the "Organize Today Client Newsletters" and "Stay-in-Touch Postcards"… which we have been using for over a year now as a wonderful way to keep in touch with our clients on a regular basis.  Sara is always professional and prompt and she has truly been a joy to work with!
— Kim Condrin and Jenn Gordon, Organize to Order LLC, Sammamish, WA
My life has been greatly enriched through working with Sara. Together, we've created my new company, including a company concept, name, logo, brochure, business cards, and a fabulous website. Throughout this process, Sara has coached me with encouraging support. Breaking things down into smaller steps and having a task list to follow between sessions helped to illuminate the big picture. Where I lacked confidence, I am now confident. Sara was both accessible and reliable. Her availability to talk at short notice for a quick problem-solving session always helped to keep the ball rolling. She works in an efficient and timely manner. She is extremely creative and always has a multitude of amazing ideas. Problem solving with Sara is easy. When I was stumped she would always have a number of great options. She is patient, sensitive, and understanding. She appreciates quality and the details, and she values the time and energy it takes to create something really beautiful. She goes the extra mile to get the job done. She is someone who cares and wants you to succeed. The knowledge she brings to the table is invaluable. Today, I am proud to be running a successful business as a professional organizer. I could not have done this without Sara. Working with her is a true investment for your future. I am happy and proud of what we have accomplished together. She is an amazing coach, and I feel lucky to have her on my team.
— Ashley Upton Mendes, Island Life Organizer Nantucket, MA
I wanted to take a moment to thank you for all your organizational information and advice. It has become invaluable to me and so very easy to follow. I started my business last January and am booked through April 2008. The business start up was easy for me because of my background, but I was not understanding the actual concept behind it. I needed to keep myself up-to-date on the latest information and make sure I was starting my business the right way. Your intake form and assessment form are incredible. They are exactly what I was missing and will really help me understand my clients better. And I LOVE THE BUSY MOM'S GUIDE! Again, I greatly appreciate you being out there to guide me along the way.
— Clarke Delp, Clutter Bug LLC, Little Rock, AR
I just wanted to thank you from the bottom of my organized heart for both your manual and telephone coaching session. Of all the research and classes I have done so far, your manual and guidance are the most helpful & complete. No other resource or class has as much in one place as you do! As if it couldn't get better, you turned out to be so easy to talk to, so full of ideas and a person I felt I could immediately respect. I hung up after our coaching session with such excitement! My head was almost spinning with marketing plans based on your suggestions that I know will work! I truly appreciate your time and your encouragement. Our conversation meant the world to me. I am sad I can't shake your hand sooner, but I will make sure I do at the annual NAPO convention next spring! The organizing world is a better place with you in it!
— Jennifer Sanchez, MBA, Organize & Prosper, LLC, Prosper, Texas
Sara always came very prepared to coaching sessions so we could cover a lot of material in a short amount of time. She has a wide variety of skills to draw from such as professional organizing experience, knowledge of marketing techniques, and great communication skills. As a rookie in the field, it was a much faster way of getting up-to-speed rather than trying to learn on my own. Sara is also a great cheerleader and makes herself available for questions and guidance along the way.
— Kristin Dery, Re:arrangement Inc., Mahtomedi, MN
We enjoyed meeting with you and felt that our time was well spent. Instead of trial and error on our part, we will benefit from your experience and save ourselves time and effort as we launch our business. Thank you for your advice, ideas, and encouragement.
— Maureen Magnuson and Tracy Doheny, Chanhassen, MN
Writing a marketing plan was painful for me. Sara took all the marketing ideas out of my head and outlined them in a professional, flexible, and usable format. As my business continued to grow, I was able to refer to the original plan and add new ideas without having to "start all over again." Sara's writing skills are so proficient, I recommend her to EVERYONE that wants to upgrade their marketing materials.
— Lisa Wendt, Homes that Work, Eagan, MN
For anyone who is considering writing a business plan, reviewing their business plan, or just plain feeling "stuck," I cannot stress enough the importance of the investment of working with Time to Organize. Simply put, Sara makes the process painless, fun and incredibly rewarding. Many thanks to you Sara, for your engaging and unique approach to creating a solid plan for Clear Concepts. I'm confident this will be a pivotal year for us!
— Amy Lindquist, Clear Concepts, Lakeville, MN
Working with Sara on my marketing plan and marketing materials has saved me hours of anxiety of writing and recreating. Nothing was ever quite right until I hired Sara. She helped to draw out my vision for my business and captured it beautifully. Now, most of my work hours are spent working with clients and making money, and the rest of my time I can spend with my family instead of my stressing about marketing strategies.
— Kathy Franzen, Project Partners Organizing, LLC, Roseville, MN