Just Organize Yourself — JOY
Home Organizing Challenge
— Have you tried to get organized on your own, but sometimes lack the motivation or accountability to follow through?
— Does the thought of getting into the nitty-gritty of an organizing project freak you out?
— Do you love to organize your stuff, but need some space-maximizing ideas or product recommendations?
— Would you like a little inspiration to show you how lovely your space can look and function?
If any of the above reasons are keeping you from reaching your organizing goals, the Just Organize Yourself (JOY) Challenge is made for you!
---
join the Home Organizing Challenge today:
just $39 with coupon code joy10 (reg. $49)
Place your order today, and you'll be on your way to a joyful, organized life!
---
Each JOY Challenge offers step-by-step directions to organize a specific area of your home. Join this season's challenge, and you'll receive a JOY Step-By-Step Organizing Guide filled with directions to make the project quick, painless, and fun! You'll learn how to assess the space, how to empty, quick-toss and sort items in the space, and how to declutter down to the items you truly use and love. (You'll even get access our Let It Go! Disposal, Donation & Recycling Guide.) Then, you'll learn how to containerize items within your space, and discover tips to label for easy retrieval. Finally, you'll get into the clean-up and maintenance phase, an essential — but often overlooked — part of any organizing project.
As you work through your project, you'll have easy access to our private JOY Challenge Pinterest page. Here, you'll get loads of organizing product recommendations at a variety of price points for your challenge space, crafty organizing DIY projects, and photos of gorgeous, organized spaces that will inspire you to joyfully organize your space.
You'll also be invited to join our private JOY Challenge Facebook group. Here, you can connect with others who are taking part in the challenge, ask questions, post before and after photos, ponder products, request an accountability partner, and so much more. This page is moderated by Time to Organize, so if you have specific questions during your organizing project, we can offer timely support.
If you have been stalling out on a specific organizing project, or want to get your entire home organized in the coming months, this challenge will get you there with a smile on your face!
---
join this season's joy challenge!
You'll receive the following benefits:
JOY Step-By-Step Organizing Guide (

downloadable PDF)

Let It Go! Disposal, Donation & Recycling Guide (

downloadable PDF)

Access to our private JOY Challenge Pinterest page
Access to our private member's only JOY Challenge Facebook group
An assortment of fun little downloadable freebies and prize drawings throughout the challenge
If you love your first home organizing challenge, pop back to this page and sign up for the next season's challenge. Each one will highlight a new area to get organized (joyfully, of course!), along with a new Step-By-Step Organizing Guide and access to that month's Pinterest page and Facebook group. BONUS: You'll get to enjoy special "member's only" discounts once you do your first challenge and share your before and after photo or other proof of project completion. (There's that accountability we promised you!)
---
winter 2017 challenge area (REGISTRATION NOW OPEN! CHALLENGE BEGINS January 20)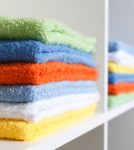 ORGANIZE YOUR BATHROOM: The bathroom definitely gets a workout each day. Sure, it's used for the basic everyday activities — showering, washing hands, and other essential tasks. But it must also function as a space to house essentials like cosmetics, cleaning supplies, first aid items, towels, and the like. If you can't find what you need when you need it, you're likely to over-buy shampoo, toothpaste, and soap. Having an organized system for storage is so important! In addition, bathrooms are a place to enjoy a relaxing evening bath or invigorating morning shower. So it should be not only clutter-free and organized, but also relaxing, spa-like, and simply lovely. If your bathroom has seen better days, please join us! With the help of the JOY Challenge, it will become an organized, functional, and even lovely space in a short amount of time.
---
about past challenges (closed)
BEAUTIFUL BEDROOM CHALLENGE: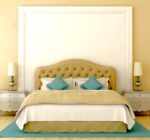 If you're like most people, you spend more time in your bedroom than any other room in the house. Think about it… The average adult sleeps about eight to nine hours a night. That's a third of your life! And that doesn't even include getting dressed, reading, and relaxing in your most private space. If you're spending so much time in this room, it had better be peaceful, organized, and beautiful! If those words don't describe the current state of your bedroom, don't fret. You just need to dedicate some time to make it fabulous. With the help of the JOY Challenge, it will become a restful retreat that you can't wait to visit each evening. With our handy guide and online resources, you will declutter the space, find lovely ways to store your necessities, discover tips for furniture arrangement, learn how to create the perfect sleeping environment, and much more.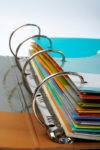 COMMAND CENTER CHALLENGE: If you're like most people, your kitchen is the hub of your home. Papers come in (lots of them), papers go out (hopefully on time), appointments are made, notes are jotted, and bills are paid. But if you don't have a centralized space to contain these papers and ideas, you are likely in the midst of chaos and confusion. If this sounds like your home, don't fret. You just need to set up a handy Command Center! This season's challenge will help you set up a compact file box for your most-needed paperwork, create a message center for your household, set up a reference binder, get office supplies at-the-ready, and much more. Join today!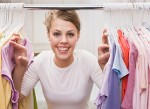 WARDROBE CHALLENGE: Having a fabulous wardrobe can really boost a gal's confidence and outlook on life! But if those gorgeous new outfits don't have the proper places to "live," it can lead to frustration as she tries to make order of the piles of t-shirts, scarves, and skinny jeans. Spring is here, and you're going to learn my favorite process for getting YOUR closet in order, as well as some tried and true tips to keep it "always organized." When preparing for the perfect closet, the goal is to come up with a system that will allow you to maintain it with minimal effort, while maximizing your space, time, and wardrobe.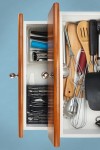 KITCHEN CHALLENGE: January is officially Get Organized Month, so it's the perfect time to tackle the most-used room in the house — your kitchen! You'll sort through your old Tupperware containers, cull your collection of mugs, toss expired foods in the pantry, and make your fridge fabulous and functional. This challenge will help you maximize the space you have in your kitchen, whether it's a large cook's kitchen or a tiny galley-style space. It's not about the size of the room. It's about how you use it. You will learn how to organize your kitchen for maximum efficiency, and make it beautiful to boot.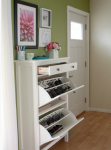 ENTRYWAY CHALLENGE: Company will be ringing your doorbell throughout the next couple months! You'll need to clear the way for guests' coats, and no matter where you live, winter is on the way, so boots (whether rain or snow) are coming! Not to mention finding a home for hats, mittens, scarves, and bags. This challenge will help you maximize the space you have in the entryway and make sure everything you keep there is helpful and intentional. We'll guide you to clear out the hall closet if you have one or create lovely storage space if you don't. We'll even share a few design tips to make this space gorgeous for you and your holiday guests. You'll see this space whipped into shape in no time, and your entryway will give you a warm, welcoming greeting each time you come through the door.
---
join today: just $39 with coupon code joy10 (reg. $49)
Place your order today, and you'll be on your way to a joyful, organized life in minutes!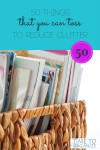 ---
WANT A SNEAK PEEK? Get a free sample of one of the freebies you'll receive with the Challenge. Simply enter your email address, and I'll send it right away. You'll also receive more freebies and great organizing tips in our quarterly newsletter, "Tips to Maximize Your Space and Time." You will truly look forward to receiving it!
---
questions?
Email or call 651-717-1284.
You may join the home organizing challenge at any time. If you join early on in the challenge, you'll get to interact in the conversation on the Facebook page. If you join later in the month, you will benefit from the conversations that happened before you joined. Either way, you're sure to find inspiration and enthusiasm about this month's challenge! You will receive your PDF Step-By-Step Organizing Guide mid-month (November, January, March, May, July, September), and our challenge will begin shortly thereafter. Emails will be sent to alert you to Challenge happenings!
---
from our challenge participants
The JOY Challenge was just what I needed to get motivated to organize our entryway! The Pinterest board provided great inspiration, and then Sara's suggestions that she provided on my "before" photos helped guide me to making a meaningful change to the space. It was a great experience!
— Jamie L., Minneapolis, MN