10-minute tidy-up tasks organizing cards
The perfect jump-start for an organized life
This little deck of cards will guide you (or your clients) through 30 days of teeny-tiny tasks that will get you on the path to an organized home. Do one per day. Each one is designed to teach a basic organizing skill in ten minutes or less.
This colorful, whimsical, 30-card deck provides six tasks for each of the five different skill categories. Since each task takes only ten minutes to complete, they are a non-intimidating way to jump-start your goal to get organized.
---
order now
(please note that shipping is only available within the United States)
Cards are 4.25″ x 3.66″, printed on heavy, glossy card stock.
6 decks of ten-minute tidy-up tasks organizing cards: $60 ($12 savings!) + $6.80 shipping via USPS Priority

12 decks of ten-minute tidy-up tasks organizing cards: $108 ($36 savings!) + $13.50 shipping via USPS Priority 

---
card samples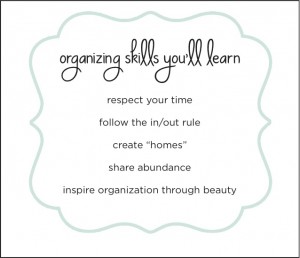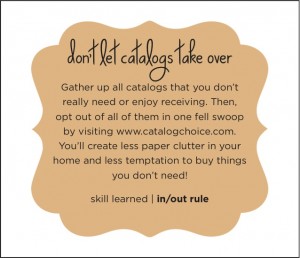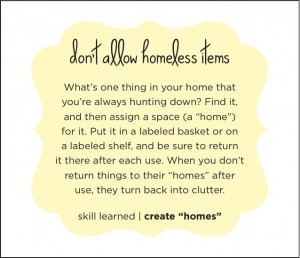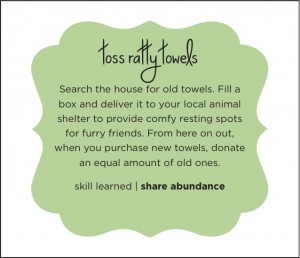 organizing skills you'll learn
respect your time
follow the in/out rule
create "homes"
share abundance
inspire organization through beauty
order today!
No matter where you are on your journey to get organized, you will simply adore these cards. They are perfect for the novice, but intriguing enough for the already-organized. They would also make a wonderful gift for a friend, relative, colleague, or client!
---
testimonial
As a mom of three, there's not a lot of time to clean, much less, organize our home. Sara's tip cards help me take advantage of those little pockets of free time that pop up throughout the day. They're small cards that can make a noticeable impact on your daily house management and many of her tips include great ideas for teaching little helpers and engaging bigger kids.
— Amy M., Vadnais Heights, Minnesota
What a great idea for easy, day-by-day organizing tasks that are do-able for anyone. What I like about the cards is that I can divide them into groupings that are age appropriate for our kids so they learn organization skills early on. We can have fun together accomplishing a simple ten-minute (or less) task, laugh about what we might find AND cross that area of the house off the list! I also appreciate the listing of the "skill learned" as a reminder to me and as a concept for discussion with the kids. Smart gift!
— Julie L., St. Louis Park, Minnesota