Blog
Graduation season is fast approaching. As the open house announcements fill your mailbox, you're probably wondering what you might gift these high school seniors… I have the perfect idea! My new Off You Go! Success Cards make a handy, relevant, and affordable graduation gift that will prepare teens for college life and beyond!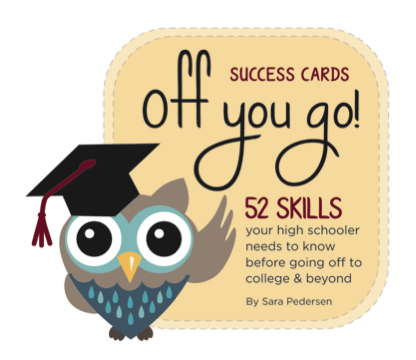 These are perfect as a stand-alone gift. They are also lovely when you want to give something tangible along with the traditional "card and cash." They are perfect for both guys and girls. No matter their plans for next year (whether college, work, volunteering, or military), they need these important life skills before they leave the nest. These cards will guide them and get them there!
I created this set of 52 cards that can guide them through a series of tasks, skills and conversations to get them ready to leave the nest with confidence. These handy cards can help assess teen readiness and teach them how to be an independent and successful student when they leave the nest.
The cards share tips in these areas:
keeping tidy
identity theft awareness
money management
staying safe
physical health
nutrition
time management
transportation
social skills
social media savvy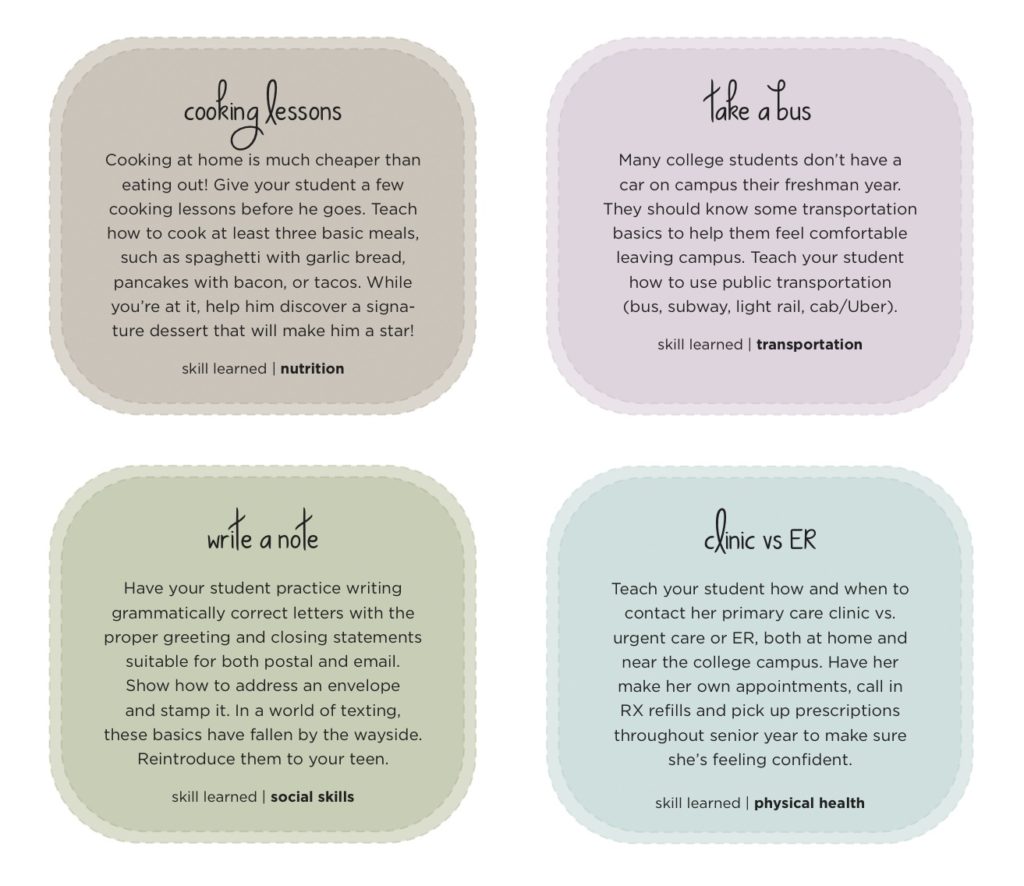 As a professional organizer and mother of two teenagers, I created these college success cards with the hope that the simple — yet necessary — life skills will help make any student's "beyond high school" years a success! I've already had parents contacting me to purchase them not only for their own teens, but for their teens' friends!
To see what they look like and to read customer testimonials, click here!
This perfect, affordable graduation gift is available individually, but you'll likely want to pick up a discounted 6- or 12-pack so you have plenty on hand for all your graduation parties this spring and summer! Take 15% off with coupon code SUCCESS15 through 5/31/17.
---