Blog
If you have a kiddo ready to leave the nest this fall, you likely have been searching for college safety tips. Many worries may be going through your head. "Have I prepared him enough," you might wonder. Chances are, you've done a great job and the transition will go smoothly. But a few bumps along the way are normal!
As I send my oldest off to college this fall, safety is a top concern. I want to share a tip with you that I guarantee will make you feel better and more confident as they head off to college or their first apartment. Before you kiss your kids goodbye, make sure they have the Medical ID app set up on their iPhone. (Android users, there are likely similar apps available!)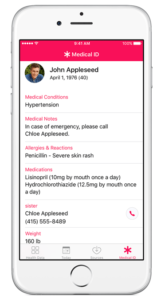 Simply put, Medical ID allows anyone (specifically, medical personnel, but anyone who needs to attend to your child in a medical emergency) to access basic health and contact info via your kid's iPhone, without having to enter a password to open the phone. This is the place to list allergies and medical conditions, as well as whom to contact in case of emergency. I recommend listing not only parents, but at least one other trusted adult who might live near your student.
Simple instructions to set up Medical ID are available here: https://support.apple.com/en-us/HT207021. In a nutshell, here's how to do it:
To make your important health information accessible in case of an emergency, you can set up your Medical ID in the Health app on your iPhone.
Create your Medical ID:
Open Health and tap Medical ID > Edit.
Enter your emergency contacts and health information like your birth date, height, and blood type.
Turn on Show When Locked to make your Medical ID available from the Lock screen. In an emergency, this gives people who want to help some important information, like the emergency contacts that you've entered.
When you're finished, tap Done.
If you're curious how this works for medical personnel, you can try it yourself after your kid sets it up. Here's how to access the info: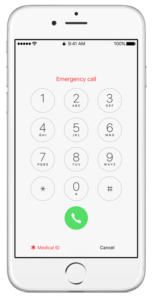 Press the Home button.
Tap Emergency.
On the Emergency call screen, you can make a call or tap Medical ID to see emergency medical information stored on the device.
Easy! So grab your kids right now, and insist they enter this info into their phones. You will feel so much better knowing that in a medical emergency, it will be easy to find your contact info and alert you if needed!
---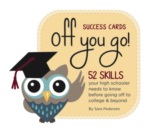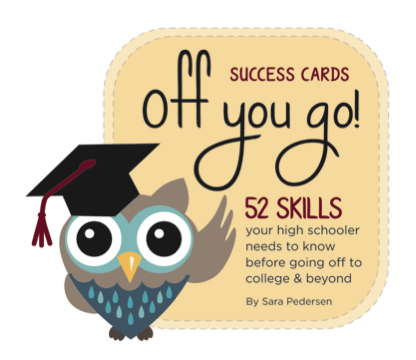 Want more tips to help prepare your student for leaving the nest? Check out Off You Go! Success Cards by clicking here.
---